Galichia Heart Hospital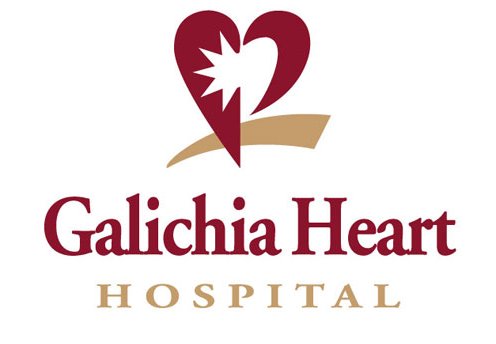 Galichia Heart Hospital has named Dr. R. Kevin Bryant, MD, its new "Senior Friendly" NICHE medical director, providing leadership and clinical expertise for the elderly at Kansas' only NICHE-certified hospital.
"We always say kids aren't just little adults, so we're developing Wesley Children's Hospital to provide that specialized care kids need. Well, seniors aren't just older adults – they have special needs too, " Dr. Bryant said. "Our senior certification at Galichia brings together resources like geriatric-certified nurses, pharmacists and physicians to meet those distinctive needs for the seniors of Kansas."
Dr. Bryant has been in practice for more than 25 years with Wichita Medical Associates, where he specializes in geriatric care. He received his medical degree from Loma Linda School of Medicine in California and completed his family medicine residency at the University of Kansas School of Medicine in Wichita. He is board-certified in family medicine and geriatric medicine, and he has served previously as a medical director of several long-term care facilities.
Galichia earned its "senior friendly" designation last year as a NICHE-certified hospital. NICHE – which stands for Nurses Improving Care for Healthsystem Elders – is the only national designation indicating a hospital's ongoing commitment to geriatric nursing care.
"Dr. Bryant understands that seniors have special needs when they are hospitalized, " said Dr. Francie Ekengren, chief medical officer at Wesley Medical Center, which owns the Galichia campus. "Medications affect elderly differently; they have different mobility challenges. With Dr. Bryant's leadership, we can do a lot from a clinical standpoint to improve outcomes and satisfaction for our elderly patients and their families."
Through Galichia's participation in the NICHE program – the most comprehensive geriatric nursing program available – the hospital has a dedicated team of nurses who have undergone specialized geriatric training that provide the evidence-based, interdisciplinary approaches that promote positive experiences for older adults. The hospital participates in an annual program evaluation to maintain its "senior friendly" certification.
Dr. Bryant began his new position with Galichia in June.
Wesley Medical Center is the region's leading acute care hospital network providing a full range of diagnostic and treatment services for patients throughout Kansas and northern Oklahoma since 1912. As a leader in Overall Recommended Care in national surveys, Wesley treats more than 24, 000 patients annually and delivers more than 6, 000 babies – more than any hospital in a 13-state region. Wesley provides the most extensive emergency network in Wichita, with Wesley ER, Wesley West ER, Galichia ER and the region's only pediatric ER. Wesley owns and operates Galichia Heart Hospital and multiple WESLEYCare clinics, and it recently announced plans to build Wesley Children's Hospital. To learn more about Wesley Medical Center, please visit www.wesleymc.com.
You might also like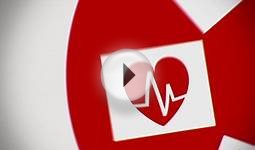 Galichia Heart Hospital a Campus of Wesley Medical Center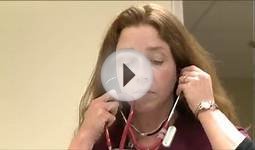 Galichia Heart Hospital Tour
Coasters Beach of the Cathedrals in Ribadeo Galicia Spain IMAGE 34059627 by MSD Round Coasters (4 Piece) Set Cup Mat Mug Can Water Bottle Drink Customized Stain Resistance
Kitchen (MS Depot)
Specially Designed and Made in USA. Not Made in China.
State of Art printing technology, 8-Color offset lithography printing to ensure the HIGH RESOLUTION, LONG LASTING and exceptional image Quality. While most of the...
Specially designed for you to add a little something special within home, office, kitchen.
Our products are HANDMADE and Custom Printed upon Order. Due to HANDMADE processing may take 1-2 business days. Please Visit us for more Cell phones, Tablet cases...
High quality cloth weave surface is Stain and Water resistant. It can be wiped clean easily. Machine washable.
Apple iPhone 5 5S Aluminum Case Beach of the Cathedrals in Ribadeo Galicia Spain IMAGE 34059627 by MSD Customized Premium Deluxe Pu Leather generation Accessories HD Wifi Luxury Protector


Wireless (MS Depot)




MADE IN USA. Designed, Printed and Shipped out of our California Facility. Item is sold under our Private Brand MSD ONLY. 100% Satisfaction GUARANTEED, be aware...
Please Search Beach of the Cathedrals in Ribadeo Galicia Spain IMAGE 34059627 for other products of same design from MSD Products
COPYRIGHTED material. Non-exclusive display rights granted to MSD . Thousands of Royalty Free Stock Images available and UPDATED DAILY. Search and visit our Amazon...
Our products are HANDMADE and Custom Printed upon Order. Due to HANDMADE processing may take 1-2 business days. Please Visit us for more Cell phones, Tablet cases...
This Aluminium Snap Case is Designed and Made for Apple iPhone 5 5S This case uses Premium Aluminium Design Back Plate along with a durable hard shell case deliver...
Q&A
What are the best beaches in Mexico?
It depends on what you consider a good beach. I prefer gently-sloping beaches without undertow, no sharp rocks/stones in the water and soft sand; kids can play in the sand or in the water safely at such beaches.
On the west coast of Mexico, there are very few beaches that satisfy these criteria. Most of them have a strong undertow and are not safe even for adults.
The only two places that I have found are:
- beaches in Nuevo Vallarta (e.g. Marival resort)
- Club Med's beach in Ixtapa
On the east coast, there are lots of great beaches south of Playa del Carmen ( akumal, barcelo, tulum etc.).